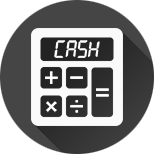 Find pawn shops in Glendale that pay the most
Use our instant pawn loan estimator to find out how much pawn shops in Glendale may pay for your staff before even bringing it to the store. Some pawn shops may pay more for jewelry, others for electronics or tools. Get offers from multiple pawn shops in Glendale and choose the one that pays the most for your items.


The best pawn shops in Glendale
We've been working hard to find the most trusted and top-rated pawn shops near Glendale. And we hope that PawnBat choise, which is based on customers reviews, recommendations and rating from multiple platforms will help you to make the right decision.
The nearest pawn shops in Glendale
Jewelry and Gold pawn shops near Glendale
Gun pawn shops in Glendale
Glendale electronics pawn shops
Recent pawn loan requests in Glendale