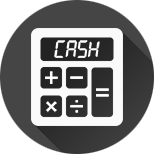 Find pawn shops in Phoenix that pay the most
Use our instant pawn loan estimator to find out how much pawn shops in Phoenix may pay for your staff before even bringing it to the store. Some pawn shops may pay more for jewelry, others for electronics or tools. Get offers from multiple pawn shops in Phoenix and choose the one that pays the most for your items.


The best pawn shops in Phoenix
We've been working hard to find the most trusted and top-rated pawn shops near Phoenix. And we hope that PawnBat choise, which is based on customers reviews, recommendations and rating from multiple platforms will help you to make the right decision.
It is a pawn shop which can conduct business in English. It is a pawn shop which is looking forward to serve you on Sunday as well. Accept Cash. It is a pawn shop which provides valuable financial services including collateralized loans to the local community as well as title loans, jewelry cleaning, buy, sell and trade. Phoenix Pawn & Gold provides cash loans on items such as diamond rings, necklaces, earings, bracelets, chains, coins, LED TV, laptops, tablets, Apple products, cameras, Bluray players, top brand tools like Hilti, Makita, Bosch, work radios, xbox, playstation, nintendo game consols and gears, guitars, amplifiers, drums, mixers, snowboards, hunting equipment, sport gears, paintball guns. Their professional sales persons will go above and beyond to accommodate customers' needs.
The nearest pawn shops in Phoenix
Jewelry and Gold pawn shops near Phoenix
SuperPawn
,
Pawn1st
,
EZ Money Pawn
,
Pawn1st
,
AZ1 Gold Buyers
,
EZ Money Pawn
,
Phoenix Pawn & Gold
,
Pawn1st
,
EZ Money Pawn
,
TNT Pawn and Jewelry
,
Arrow Pawn & Jewelry
,
Aztec Pawn & Gold
,
Mo Money Pawn
,
Pawn Now
,
Pawn Now
,
HERNANDEZ PAWN
,
SuperPawn
,
SuperPawn
,
Arizona Jewelry & Pawnbrokers
,
AZ Cash For Gold
,
SuperPawn
,
USA Pawn & Jewelry Co
,
USA Pawn & Jewelry Co
,
SuperPawn
,
SuperPawn
,
Arizona's Largest Pawn Shop
,
SuperPawn
,
SuperPawn
,
SuperPawn
,
SuperPawn
,
SuperPawn
,
SuperPawn
,
SuperPawn
Gun pawn shops in Phoenix
Phoenix electronics pawn shops
SuperPawn
,
Pawn1st
,
EZ Money Pawn
,
Pawn1st
,
AZ1 Gold Buyers
,
EZ Money Pawn
,
Phoenix Pawn & Gold
,
Pawn1st
,
EZ Money Pawn
,
TNT Pawn and Jewelry
,
Arrow Pawn & Jewelry
,
Aztec Pawn & Gold
,
Mo Money Pawn
,
Pawn Now
,
Pawn Now
,
SuperPawn
,
SuperPawn
,
Arizona Jewelry & Pawnbrokers
,
AZ Cash For Gold
,
SuperPawn
,
SuperPawn
,
SuperPawn
,
Arizona's Largest Pawn Shop
,
SuperPawn
,
SuperPawn
,
SuperPawn
,
SuperPawn
,
SuperPawn
,
SuperPawn
,
SuperPawn
,
Auto Title Loans USA
,
Best Title Loans AZ
Recent pawn loan requests in Phoenix