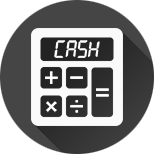 Find pawn shops in Tempe that pay the most
Use our instant pawn loan estimator to find out how much pawn shops in Tempe may pay for your staff before even bringing it to the store. Some pawn shops may pay more for jewelry, others for electronics or tools. Get offers from multiple pawn shops in Tempe and choose the one that pays the most for your items.


The best pawn shops in Tempe
We've been working hard to find the most trusted and top-rated pawn shops near Tempe. And we hope that PawnBat choise, which is based on customers reviews, recommendations and rating from multiple platforms will help you to make the right decision.
Elite Jewelry and Loan is family owned and operated. Language spoken is primarily English. Accepts Cash, Visa, Mastercard, American Express and Discover. Layaways and Financing also available. At This location you can expect services including jewelry and watch repair, buy, sell and trade and loan on collateral items. Elite Jewelry and Loan is always looking to buy diamonds, high end watches, any jewelry including necklaces, earrings, bracelets, chains, coins, and more. Checkout our upscale showroom with over 5000 items in inventory at wholesale prices.
  : Bad SQL: SELECT url_content FROM store_content WHERE id= 

  MySQL: 1064 (You have an error in your SQL syntax; check the manual that corresponds to your MySQL server version for the right syntax to use near '' at line 1)

 : /pawn-shops/AZ/tempe/

  c: 

#0 /app/include/mysql_db.php(614): Connection->nogo('Bad SQL: SELECT...')
#1 /app/template/forms/top-200-cities-page.tmpl.php(486): Connection->OpenQuery('', 'SELECT url_cont...')
#2 /app/template/forms/top-200-cities-page.tmpl.php(135): SuperDescr(NULL, NULL, NULL, NULL, NULL, Object(RecordSet), Object(RecordSet))
#3 /app/store.php(1284): include('/app/template/f...')
#4 {main}