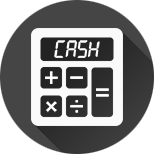 Find pawn shops in Tucson that pay the most
Use our instant pawn loan estimator to find out how much pawn shops in Tucson may pay for your staff before even bringing it to the store. Some pawn shops may pay more for jewelry, others for electronics or tools. Get offers from multiple pawn shops in Tucson and choose the one that pays the most for your items.


The best pawn shops in Tucson
We've been working hard to find the most trusted and top-rated pawn shops near Tucson. And we hope that PawnBat choise, which is based on customers reviews, recommendations and rating from multiple platforms will help you to make the right decision.
Liberty Pawn Shop is a big pawn shop and has store operated not only in Tucson but also at other locations Ashville. Language spoken is primarily English. This shop has been providing such financial services to individuals as buy, sell and trade. Liberty Pawn Shop offers the most for stuff like diamond rings, necklaces, earings, bracelets, chains, coins, LED TV, laptops, tablets, Apple products, cameras, Bluray players, top brand tools like Hilti, Makita, Bosch, work radios, video game consoles, guitars, amplifiers, drums, mixers, snowboards, hunting equipment, sport gears, paintball guns. This shop can guarantee great quality of merchandise at great prices. This shop has friendly, helpful, kind staff, whos primary goal is to help customers at any occasion. Also expect to get absolutely great deals on merchandise at Liberty Pawn Shop.
Language spoken is primarily English. This location makes deal on gold, silver, jewelry, loose stones and coins, plus watches like Rolex, TV's, computers, smartphones, DSLR cameras, appliances, top brand tools like Hilti, Makita, Bosch, work radios, new and vintage game systems, contrlloers and accessories, musical instruments and equipment, stage light, hunting and fishing stuff, golf clubs, bikes, jerseys.
Accept Cash. gemological laboratory, buy, sell and trade are available at this loaction as well. This store is specialized in purchasing and pawing jewelry, icluding broken jewelry, scrap, gold and silver, coins and watches, diamonds, LED TV, laptops, tablets, Apple products, cameras, Bluray players, top brand tools like Hilti, Makita, Bosch, work radios, new and vintage game systems, contrlloers and accessories, guitars, amplifiers, drums, mixers, snowboards, hunting equipment, sport gears, paintball guns. This store items are available at Great prices which can defietely make you to come back again. We have great deals on unique finds
The nearest pawn shops in Tucson
Jewelry and Gold pawn shops near Tucson
Premier Jewelry & Pawn
,
Cashbox Jewelry & Pawn
,
Precious Metals Refinery
,
Cashbox Jewelry & Pawn
,
SuperPawn
,
Gold & Silver Exchange
,
Quick Trip Pawn
,
EZ Money Pawn
,
EZ Money Pawn
,
A Zylant Jewelry Buy and Sell
,
La Princesa
,
Old Pueblo Coin
,
SuperPawn
,
Gold & Silver Exchange
,
USA Pawn & Jewelry
,
Quik Pawn
,
USA Pawn & Jewelry Co
,
SuperPawn
,
USA Pawn & Jewelry
,
USA Pawn & Jewelry
,
USA Pawn & Jewelry
,
SuperPawn
,
USA Pawn & Jewelry
,
USA Pawn & Jewelry
,
USA Pawn & Jewelry
,
USA Pawn & Jewelry Co
,
USA Pawn & Jewelry
,
Car Cash Tucson
,
Pawn1st
,
Pawn1st
,
Pawn1st
,
Pawn1st
,
Pawn1st
,
Us Pawn
,
Precious Metals Refinery
Gun pawn shops in Tucson
Premier Jewelry & Pawn
,
Cashbox Jewelry & Pawn
,
Precious Metals Refinery
,
Cashbox Jewelry & Pawn
,
SuperPawn
,
Gold & Silver Exchange
,
Quick Trip Pawn
,
EZ Money Pawn
,
EZ Money Pawn
,
A Zylant Jewelry Buy and Sell
,
La Princesa
,
Old Pueblo Coin
,
SuperPawn
,
Gold & Silver Exchange
,
USA Pawn & Jewelry
,
Quik Pawn
,
USA Pawn & Jewelry Co
,
SuperPawn
,
USA Pawn & Jewelry
,
USA Pawn & Jewelry
,
USA Pawn & Jewelry
,
SuperPawn
,
USA Pawn & Jewelry
,
USA Pawn & Jewelry
,
USA Pawn & Jewelry
,
USA Pawn & Jewelry Co
,
USA Pawn & Jewelry
,
Car Cash Tucson
,
Pawn1st
,
Pawn1st
,
Pawn1st
,
Pawn1st
,
Pawn1st
,
Us Pawn
,
Precious Metals Refinery
Tucson electronics pawn shops
Premier Jewelry & Pawn
,
Cashbox Jewelry & Pawn
,
Precious Metals Refinery
,
Cashbox Jewelry & Pawn
,
SuperPawn
,
Gold & Silver Exchange
,
Quick Trip Pawn
,
EZ Money Pawn
,
EZ Money Pawn
,
A Zylant Jewelry Buy and Sell
,
La Princesa
,
Old Pueblo Coin
,
SuperPawn
,
Gold & Silver Exchange
,
USA Pawn & Jewelry
,
Quik Pawn
,
USA Pawn & Jewelry Co
,
SuperPawn
,
USA Pawn & Jewelry
,
USA Pawn & Jewelry
,
USA Pawn & Jewelry
,
SuperPawn
,
USA Pawn & Jewelry
,
USA Pawn & Jewelry
,
USA Pawn & Jewelry
,
USA Pawn & Jewelry Co
,
USA Pawn & Jewelry
,
Car Cash Tucson
,
Pawn1st
,
Pawn1st
,
Pawn1st
,
Pawn1st
,
Pawn1st
,
Us Pawn
,
Precious Metals Refinery