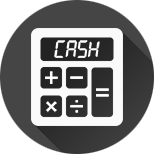 Find pawn shops in Tucson that pay the most
Use our instant pawn loan estimator to find out how much pawn shops in Tucson may pay for your staff before even bringing it to the store. Some pawn shops may pay more for jewelry, others for electronics or tools. Get offers from multiple pawn shops in Tucson and choose the one that pays the most for your items.


The best pawn shops in Tucson
We've been working hard to find the most trusted and top-rated pawn shops near Tucson. And we hope that PawnBat choise, which is based on customers reviews, recommendations and rating from multiple platforms will help you to make the right decision.
Language spoken is primarily English. diamond rings and other jewelry, luxury and high-end watches, TV's, computers, smartphones, DSLR cameras, appliances, top brand tools like Hilti, Makita, Bosch, work radios, xbox, playstation, nintendo game consols and gears, musical instruments and equipment, stage light, hunting and fishing stuff, golf clubs, bikes, jerseys are always sought after here.
Quik Pawn is a big pawn shop and has store operated not only in Tucson but also at other locations Pasadena, Texas City, Helena, Creston. Language spoken is primarily English. This store is looking forward to serve you on Sunday as well. Accept Cash. Quik Pawn is a pawn shop with a focus on buy, sell and trade. This store offers to help assist with a short term loan on merchandise such as diamond rings, necklaces, earings, bracelets, chains, coins, top brand electronics, appliances, smartphones, receivers, players, top brand tools like Hilti, Makita, Bosch, work radios, video game consoles, guitars, amplifiers, drums, mixers, sport equipment, memorabilia, bikes, RC toys, jerseys.
The nearest pawn shops in Tucson
Jewelry and Gold pawn shops near Tucson
Premier Jewelry & Pawn
,
Cashbox Jewelry & Pawn
,
Cashbox Jewelry & Pawn
,
SuperPawn
,
EZ Money Pawn
,
EZ Money Pawn
,
A Zylant Jewelry Buy and Sell
,
Old Pueblo Coin
,
SuperPawn
,
USA Pawn & Jewelry
,
Quik Pawn
,
USA Pawn & Jewelry Co
,
SuperPawn
,
USA Pawn & Jewelry
,
USA Pawn & Jewelry
,
USA Pawn & Jewelry
,
SuperPawn
,
USA Pawn & Jewelry
,
USA Pawn & Jewelry
,
USA Pawn & Jewelry
,
USA Pawn & Jewelry Co
,
USA Pawn & Jewelry
,
Pawn1st
,
Pawn1st
,
Pawn1st
,
Pawn1st
,
Pawn1st
,
Us Pawn
,
Edward Jones - Financial Advisor: Dray Sterling
Tucson electronics pawn shops
Recent pawn loan requests in Tucson